USAFL Nationals – October 11th & 12th
It's what we've been working toward all season. Next week the Steelheads and Banshees will be traveling to Dublin, Ohio to participate in the 2014 USAFL National tournament. Like last year the Steelheads will be participating in Division III, but with a completely different set of teams in our pool. We'll be matching up with the likes of the Ft. Lauderdale Fighting Squids, Philadelphia Hawks, and the Calgary B team. The full schedule is available at the USAFL website. The Banshees representatives will be merging with women from the San Francisco Iron Maidens and the Arizona Lady Hawks.
The Steelheads will be fielding a strong team of twenty-one players with a mix leaning to the American side. Dublin, Ohio is not close or particularly easy to get to, so we'd like to thank the following players for making the commitment to represent the Steelheads and Banshees at Nationals.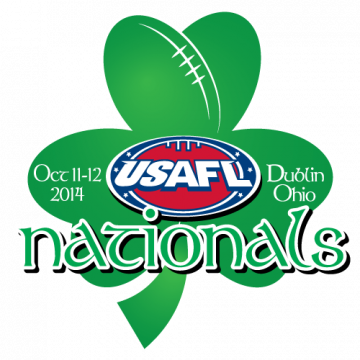 A.J Davis
Blake Kingsley
Brandon Snider
Brian Phillips
James Begg
John Gawlista
Jon Palmer
Leah Hinkle
Martha Baker
Martin Coventry
Matt Worden
Mike Borenstein
Mike La Vella
Nathan Gaebe
Nathan Weinstock
Pete Mercouriou
Ramzy Hattar
Rylan Phillips
Scott Johnson
Seth Wright
Shadi Hattar
Simone Shepherd
Terry Brasch
Tyler Cox
Additionally, Andrew Daniel will be traveling to Dublin to umpire.
Thank you to everyone who's helped us get to this point. Now it's time to go bring home some hardware!